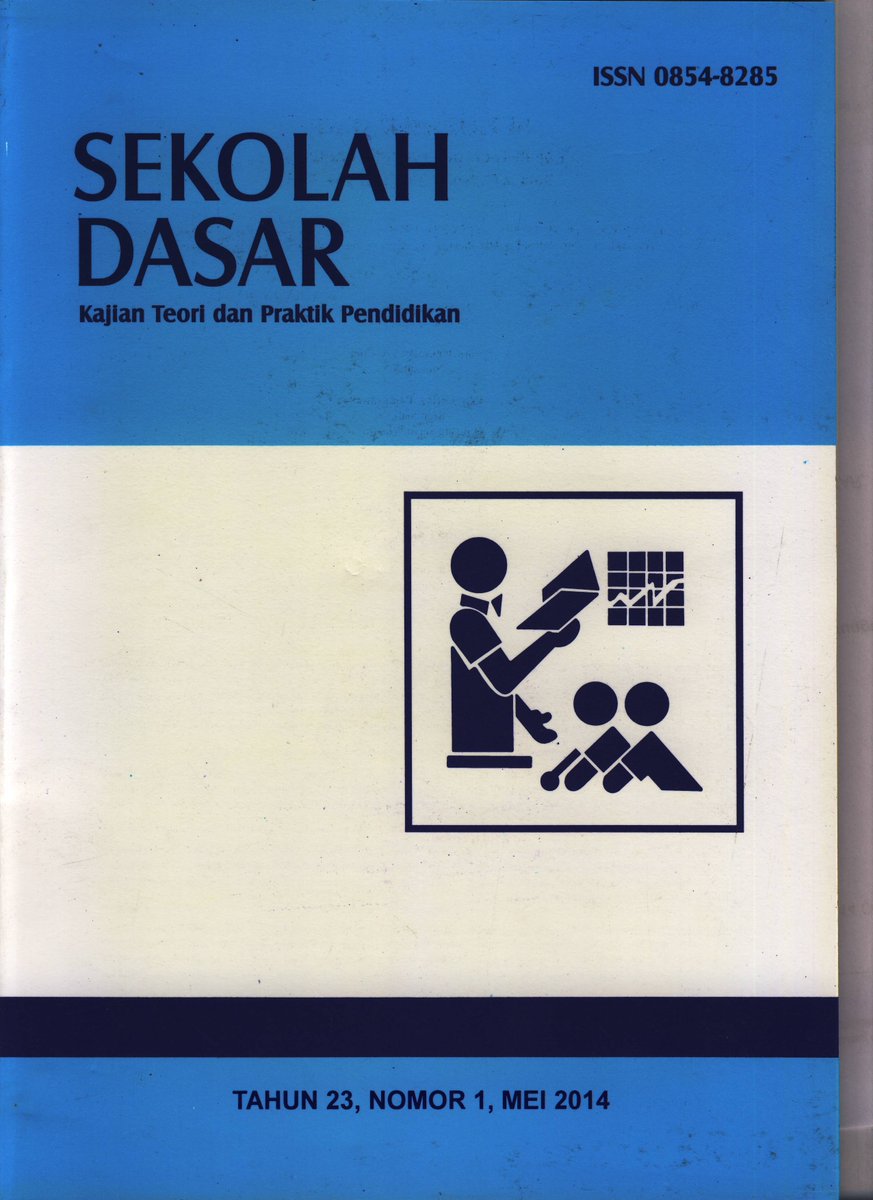 KAJIAN TEMA DAN OBYEK GAMBAR ANAK-ANAK SEKOLAH DASAR

Oleh: Sumanto
Usep Kustiawan
Sri Sudarmi

Dosen Jurusan KSDP FIP UM.Sumanto, alamat rumah Jl. Margobasuki 52 Mulyoagung Dau Malang, HP.08125257606. Usep Kustiawan, alamat rumah: Jl. Bandulan VI.K1/51. HP.081333927575.Sri Sudarmi, alamat rumah: Jl. Kemuning 2 No. 2 Sengkaling Indah II Malang. HP.082142803479

Abstract: Study of picture's theme and object in elementary schools' children. Purpose of the research was to describe a diversity of picture's theme and object in elementary schools' children. The research subjects were document of East Java elementary schools' children picture results. Analysis methods were content analysis approach qualitative descriptive and artship study analysis. Research results showed: (1) the diversity of picture's themes and picture's title were relevant to picturing imagination ideas/ thought into picture form consistent to creativitity of every child. Picture themes diversity were: My Self, Playing, Animal, Activities/ Hobby, Scenary, Public places or objects, Art, Exhibition Art, Place or environmental Condition, Events, Religiousity, Sport, Imaginative, and Poster. (2) the objects that dominated children's picture were plantation, building, animal, human, vehicle, instruments, game, natural object, imaginative figure.

Keywords: study of theme, picture' object, child, elementary school.
Artikel tersebut telah dipublikasikan dalam 
-  Jurnal Sekolah Dasar
-  Tahun 23, No.1, Mei  2014
-  Prodi PGSD, Jur. KSDP, FIP, UM
-  Hal: 1-11
-  ISSN: 0854-8285